The HK House of Peers celebrated Fire & ICE – its 2011 convention.
Collectors of Harmony Kingdom and Adam Binder Editions enjoyed our guest artists:
PETER CALVESBERT and ADAM BINDER.

DOLLAR RAFFLE
Over 70 different prizes have been selected for the Dollar Raffle, with one-third being prototypes or rare and hard-to-find pieces. Some prizes are a grouping of items that go together and provide a high value. Each prize will have it own box for tickets, so that you know you'll only win something that you want.
Each ticket costs $1. You can buy tickets anytime Friday or Saturday at HOP Central. Pictures of the prizes along with the ticket boxes are on display so that you will know what you have an opportunity to win and so you can put your tickets in the boxes you desire. Proceeds from the Dollar Raffle go to the Heartland Animal Shelter. For more information on this charity, visit our CHARITIES page.
Winners of the Dollar Raffle will be drawn on Saturday afternoon at 4:00 p.m. Here are some prize samples:
Solid prototype of

Wicker & Whiskers

Redux
Solid prototype of

On The Brink

Symetree Black Marble Vase (fish) from Adam Binder Editions*
Basket of Star Trek Computer Games
Special color Dragon pendant used for Door Prizes
8"x10" Pen & Ink of Your Pet by Robert Morin
Symetree Perfume Bottles from Adam Binder Editions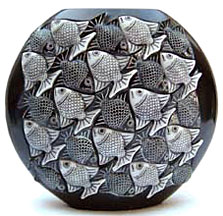 *Symetree Black Marble Vase
Adam Binder Editions
One-third of the Dollar Raffles will be available for people not attending. Starting in April the public will have the opportunity to buy raffle tickets, however, two-thirds of the prizes are exclusive to attendees at the event.

For more information,
contact HOP by e-mail at [registration@houseofpeers.com]
or call Pat Steven at 703-256-3506.

DOLLAR RAFFLE
EVELYN WILLIAMS OIL PAINTING RAFFLE

DOUBLETREE BY HILTON HOTEL CHICAGO - NORTH SHORE CONFERENCE CENTER