The HK House of Peers is governed by its Bylaws. They were adopted on December 1, 1999, and have been amended on February 29, 2000, and April 11, 2008. They provide the guidelines for our nonprofit organization founded by Authorized Independent Harmony Kingdom Collector Clubs.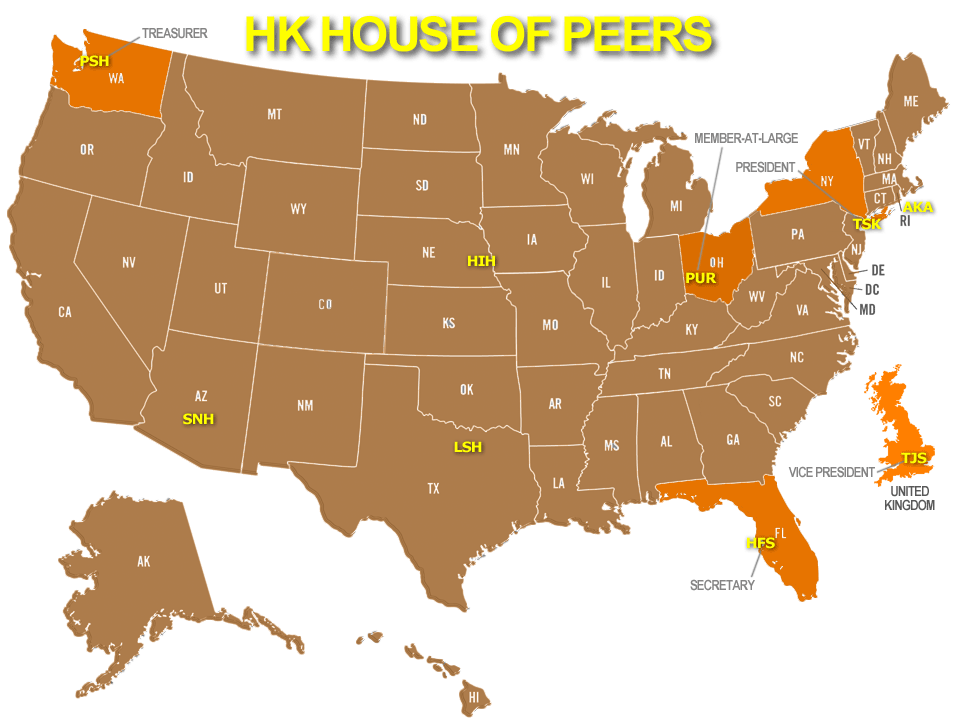 Independent clubs must be authorized by Harmony Kingdom to be recognized. Harmony Kingdom Authorized Independent Club Guidelines are available for review on the HOP site. Clubs that agree to abide by the rules and guidelines are encouraged to complete a Harmony Kingdom Independent Club Application. The completed application should be mailed to:
HK HOUSE OF PEERS
PAT STEVEN SECRETARY
4532 SHOAL CREEK CT
ALEXANDRIA VA 22312-3166
The HK House of Peers provides assistance and support to new independent clubs at any stage of their organization. Questions are encouraged and should be directed to Pat Steven, the HOP Secretary.
The following Harmony Kingdom Authorized Independent Clubs have chosen to participate in the HK House of Peers.
* Actual meeting locations may vary,
contact a club in your area for meeting details.