The HK House of Peers was pleased to present Let Freedom Ring!, A Harmony Kingdom Event.
This event promised a fun-filled weekend with HK collectors, artists Peter Calvesbert and Monique Baldwin, and Harmony Ball Company notables. Let Freedom Ring! took place in the historic Rittenhouse Square area of Philadelphia, October 1-3, 2004. The Radisson Plaza - Warwick Hotel was our host hotel, where you were able to walk out the door to find shops, restaurants, museums, and historic sites all around.
Let Freedom Ring! was the theme for the event, reflecting on Philadelphia's history. Not only does Let Freedom Ring echo our country's most precious right, but it also applies to all of us as individuals. Pete carved an event piece by the same name.
Here's what attendees experienced in Philadelphia this October:
A fun, interactive event, creating a "Get to know each other atmosphere" for collectors, the artists and HBC staff
Events beginning with Registration at noon on Friday and ending at 1:00 pm on Sunday
Harmony Kingdom Artists Peter Calvesbert and Monique Baldwin as well as HBC staff in attendance
An Exclusive 'Let Freedom Ring!' Event Piece
Welcoming Reception, Dinner Banquet and a fabulous Sunday Brunch
Hospitality Room for relaxation, games and light refreshments
Lots and lots of door prizes and surprises for everyone

The preliminary agenda was:

Friday, October 1, 2004
Registration
Welcome Session
Games HK Style including a Treasure Hunt
Reception Friday evening with plenty of Door Prizes
Room Hopping

Saturday, October 2, 2004
Signing times (morning and afternoon)
Swap 'n Sell
Lucky Dip
Paint Your Own
"Murphy's Marble Dust Awards" Dinner Banquet

Sunday, October 3, 2004
Grand Finale Brunch with Live Charity Auction
All events were scheduled to provide two-hour breaks between sessions for plenty of relaxation and socializing time.


Cost:
The event itself costs $199, which includes event piece, Friday Reception, Saturday Dinner Banquet and Sunday Brunch. If you used a credit card or make payment through PayPal, the cost was $205, to cover the fees. Reservations were non-refundable, but may be transferred to someone else if proper notice was provided to the Reservation staff. The event was limited to 320 people.
We hope you had the opportunity to be a part of this great event!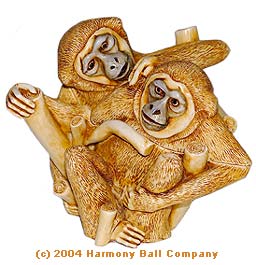 Early Bird Registration (Closed):

Thanks to all the Harmony Kingdom collectors who registered and paid before December 8, 2003! Without your support, this Event could not be held. These folks were acknowledged at the Event for it is through their vision that we gathered in Philadelphia in October 2004.
The first 200 reservations received this early bird piece, carved by Monique Baldwin.

Event Registration:
Registration is closed. To book your place at the event or for more information, contact HOP by e-mail at [registration@houseofpeers.com]. Details for paying by credit or check were available on our REGISTRATION page.

Check back often to read the latest news regarding Let Freedom Ring!

Hotel Information:
HOP chose the Radisson Plaza-Warwick Hotel as the venue for Let Freedom Ring! Located in the historic Rittenhouse Square area of Philadelphia and listed on the National Register of Historic Places, the hotel was originally constructed in 1926. With 545 rooms, the hotel is large enough for our collectors, yet it retains a feeling of intimacy. The staff has gone out of their way to work with the event committee. The rooms are more than comfortable and the food is outstanding! It is close to a wide variety of shopping and restaurants as well as public transportation to historic sites.
Attendees made their own reservations with the hotel. The hotel blocked enough rooms for our event; however, reservations needed to be complere prior to September 9, 2004. You needed to make your reservations early, to insure you get the room type and size you needed. Room rates started at $117 per night for 1-2 people. The room rate was also available for three days prior to and three days after the event, so attendees could take advantage of all that Philadelphia had to offer. The hotel is pet friendly and will accept small pets. A $50 non-refundable deposit was required. Guests with pets are assigned rooms on the "pet" floor.
The hotel had established a Web page just for the event where you could obtain additional information about the hotel (including a virtual tour) and make your reservations online.

NEWSFLASH UPDATE - FEBRUARY 12, 2004
NEWSFLASH UPDATE - JULY 29, 2004
NEWSFLASH UPDATE - OCTOBER 7, 2004
NEWSFLASH UPDATE - DECEMBER 12, 2004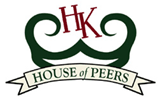 © 1999-2018 HK House of Peers. All rights reserved.