In early 1997 Harmony Northwest became the first independent club for Harmony Kingdom. Over the years, with it's newsletter and members covering many states, it became the largest independent club. It's charity was the Oregon Zoo, located in Portland, Oregon. Upon the closure of Harmony Northwest, a charitable donation of over $5,000 was given to the Oregon Zoo Foundation for the support of Elephant Lands and the zoo's conservation, education, and animal welfare efforts.
On November 30, 2018, the following announcement was made: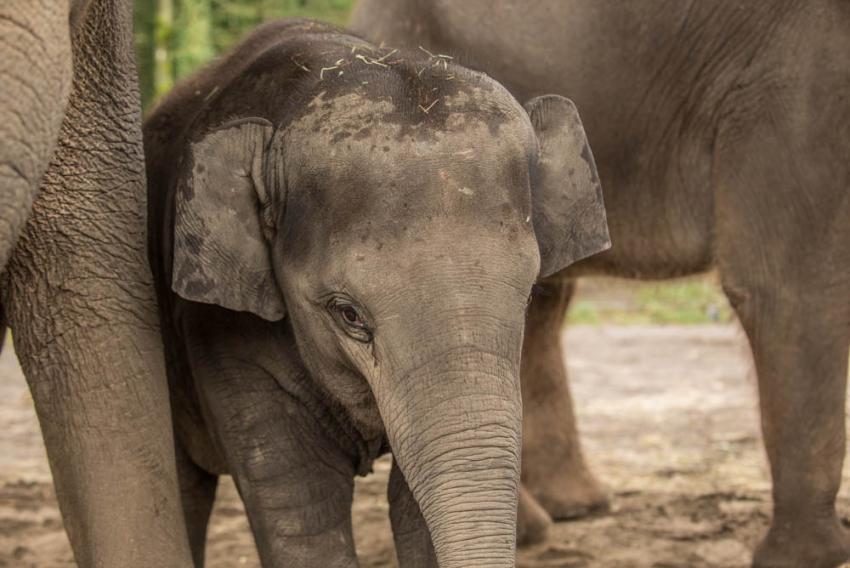 The Oregon Zoo is in mourning today following the sudden and unexpected loss of Lily, the youngest of the zoo elephant family, one day before her sixth birthday. Despite exhaustive efforts by veterinarians and care staff to save her, Lily succumbed late last night to a sudden onset of endotheliotropic herpesvirus (EEHV), a rapidly progressing and often fatal disease to which calves are particularly susceptible.
"I can't imagine a more devastating loss for this zoo family and our community," said Dr. Don Moore, zoo director. "Lily was the darling of the zoo. She was loved by everyone from her elephant family to the people who cared for her every day to her thousands of fans. Our staff did everything they could and fought to save her until the very end. Everyone is in mourning here. It is just heartbreaking."

With the donation made by Harmony Northwest it's name was included on the plaque that is outside the Oregon Zoo's new (December 2015) Elephant Lands habitat.
THE OREGON ZOO FOUNDATION THANKS ALL ELEPHANT LANDS SUPPORTERS, WITH SPECIAL APPRECIATION FOR THOSE WHO DONATED $1,000 OR MORE.